Free Dollar Bill Serif Font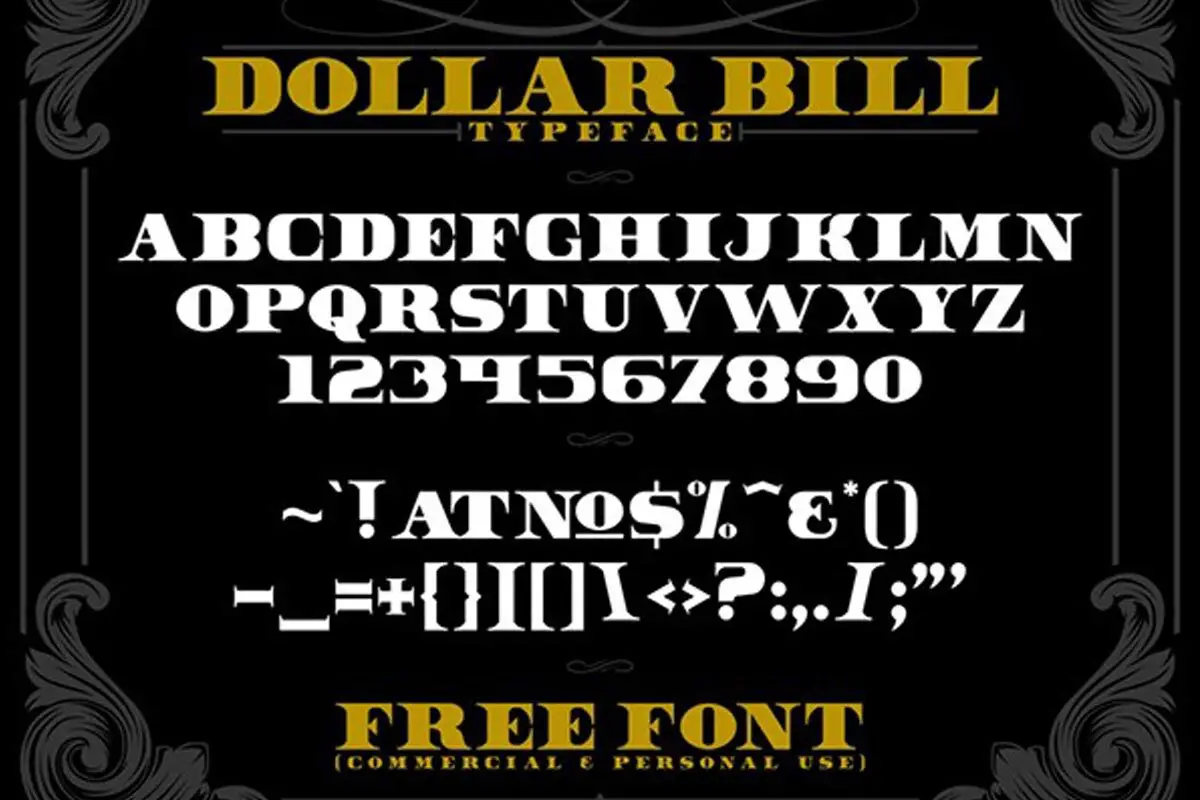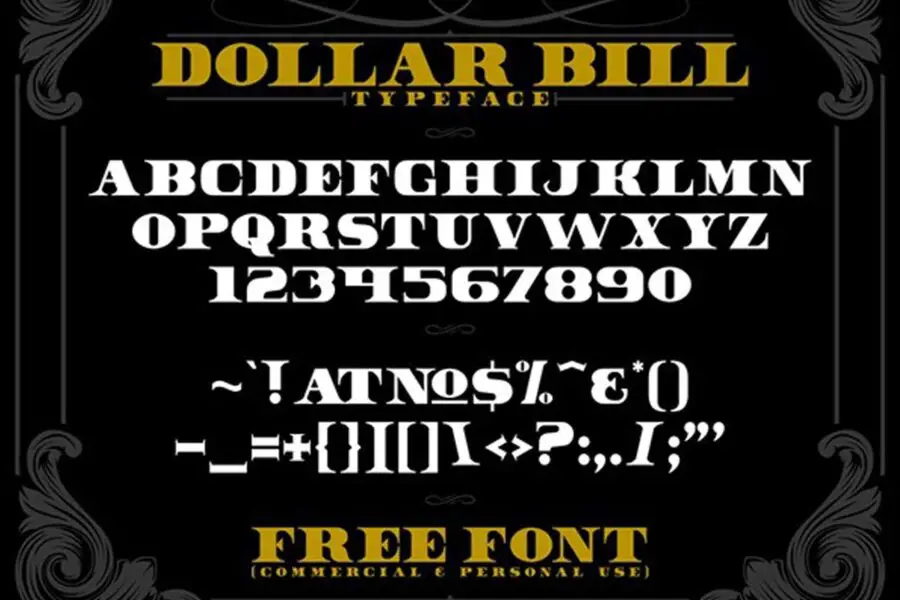 Free Dollar Bill Serif Font is an all caps font / typeface that borrowed the letter from the money (dollar) and bank certificates. Also contained numerals and punctuation characters. It's a lovely and unique serif font in our website, allowing you to make each word look completely stylish! It Suits best for modern / clean designs, logos, headlines, banners & templates etc.
It is available for FREE (personal use only) in both formats (.TTF and .OTF.)
Thanks to Twicolabs for providing this stunning typeface today. Like Facile and use it on your project, make sure to visit their portfolio.