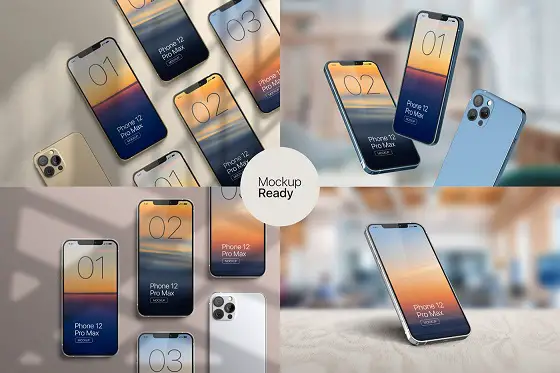 This nice Free iPhone 12 Pro Max Mockup was designed and released by aksapix std. I hope you enjoy!
This Mockup is Free for Personal and Commercial Use. if you like it don't forget to appreciate it
if this is very useful for your design or project, support us by buying the full version of this mockup or just follow us for keep getting updates.