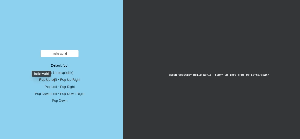 A CSS tooltip is really an icon or text, which when hovered around presents us more details inside a bubble or pop-up
CSS Tooltip Magic
CSS Tooltip Magic
Button Tooltips
Pure tooltips no JS
Single Element Tooltip
Tooltips
Animated CSS Tooltips
Pure CSS Tooltips: Multiline Edition
CSS Tooltips
Tooltips Over SVG Social Icons
---
---
Adaptive Tooltips
Styled Tooltips Using Psuedo Elements
Moving tooltip on anything – mouse tracking
pytesNET Tooltip Paradise
Warcraft Tooltips
Simple CSS Tooltips — Interactive Example #codevember
Tooltipster is nice
Bubble Point Tooltips
Pure CSS – Checkbox Tooltip
GIPHY ToolTip
Pure CSS Dismissable Tooltips
If you're building a web site by having an illustration concept, this CSS loading animation is an excellent example for you personally.
Emoji tooltips
Tooltip A11y
6: Tooltips and Citations (complete)
Tooltip
Simple CSS Only Tooltip
Tooltip Pagination
Write JavaScript-less, Dynamic Tooltip Text with CSS
Pure css tooltip with full shadow around
SVG Doughnut chart with animation and tooltip
Modern, minimal CSS tooltip library with accessibility baked in. Just 1kb minified and gzipped.
Tooltips, written in pure JavaScript, with smooth 3D animation implemented in CSS. No framework required.
Latest post
---